Affordable Housing Gets a Major Boost in Haryana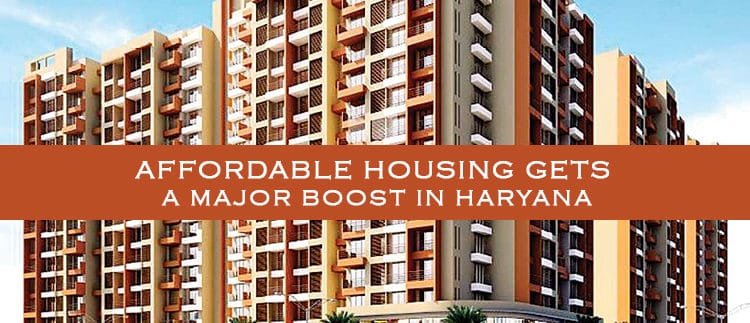 If you think that buying home requires huge amount of money, you are wrong. HUDA Affordable housing policy 2013 aims to offer comfortable living without compromising modern facilities required to match modern living standard. Haryana cabinet gave go ahead to Affordable housing segment for amendment in Affordable Housing Policy-2013 Haryana Development and Regulation of Urban Areas Act 1975 for implementing change in Minimum Area Limit, Project Area Limit, Increase in Commercial Component, and Parking space Provisions. As per the latest guidelines released on December 23, real estate developers would be able to add to the number of units. This will empower buyers to book flats who were reluctant to buy flats due to lack of parking space earlier.
Gone are the days when the affordable Housing segment was considered as the minimal facility accommodation that had only four walls. With the implementation of Huda Housing Scheme in Gurgaon, there will no more be a car parking space hindrance as the inclusion of one car parking space will boost the segment's popularity. Though affordable housing has huge demand, New Affordable Housing Scheme in Gurgaon has gifted provision of car parking space in affordable housing projects; the demand for the same will further boost. The millennial buyer will now invest in affordable housing projects in Gurgaon as they understand the significance of owning a home that comes with minimum investment. Another boost in the demand will emerge from the increase in the commercial area in the project. This will ensure more margins to real estate developers who are struggling with low profits.
The affordable housing project's size will be up to 30 acres from 10 acres earlier, which is big size and accommodate large number of units. This will ensure work gets completed speedily towards achieving the target of housing for all. The project's earlier permitted size was the main reason as of why developers of repute used to stay away from affordable housing segment as the margins were not good for them. Such amendments in Huda Affordable Housing Policy will enable developers build more houses and earn good margins.