Demonetisation was Blessing for Real Estate Sector, RERA and GST will Clean it up: View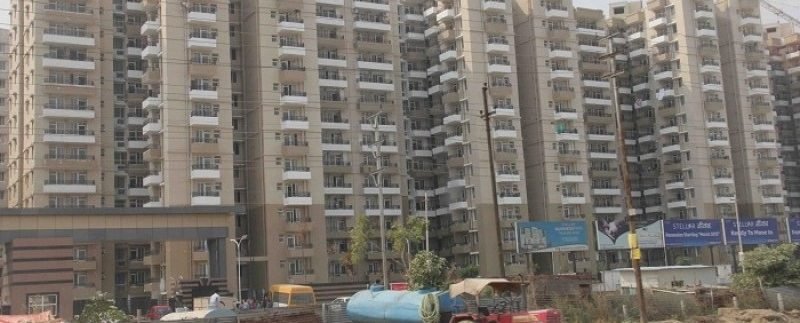 Though the government's radical measure of demonetisation has disrupted the economy and has hit the real estate sector — already reeling under prolonged slowdown — it will turn out to be a blessing in disguise in the medium-to-long term.
As an asset class, real estate has been a big source of generating and consuming black money. The cash component in real estate has been there at various levels, beginning with land transactions where it amounts to 30-50 per cent. The cash payout is quite high in luxury housing too. The consumption of cash has been as high as 30 per cent in secondary market transactions.
The primary market transactions, however, are by far bereft of cash component as home purchases are financed through loans from banks and housing finance corporations. It is another matter that even in primary market deals, developers have been encouraging cash payouts by luring property buyers with good discounts on property price.
The speculative buying by investors through offerings like underwriting and pre-launches has also been involving cash payout, leading to artificial price hike and in turn making homes out of the reach of masses.
Demonetisation, coupled with the government's move to check benami transactions through legislation and curbs on cash transactions, was meant to clean up the system.
This sudden 'shake up' was, however, not without its adverse impacts. Demonetisation badly affected the liquidity in the capital-intensive real estate sector, deepening the problem of massive fund shortage/cash crunch faced by developers reeling under delayed deliveries, which deterred buyers from purchasing property.
The impact was more evident in markets like NCR and Mumbai which were largely investor-driven, compared to southern markets of Bengaluru and Chennai and even Pune in the west, which have been end-user driven. The premium/luxury residential segment, in which the cash component was more in transactions, got impacted by demonetisation.
Real estate experts' belief that the impact of demonetisation is only short-term and will not have long-term impact, stems from the fact that developers who have been following transparent and fair practices have not been affected by demonetisation and instead it worked out to their advantage.
This also turned out to be a positive development for big global real estate consultants like JLL India which doubled its profits in 2016 over 2014-15, with 60 per cent revenue growth.
One key positive impact of demonetisation and RERA (Real Estate Regulation Act) has been that speculative investors deserted real estate and end-users/genuine buyers, who were all these years pushed to the sidelines, came out in large numbers. Now, it is the property consumers who are driving the real estate market, especially residential market, aided by the government's pro-industry and pro-consumer initiatives.
The step to promote affordable housing and according real estate industry status for the purpose of making easy and cheap funds available to the sector also helps.
Demonetisation has particularly boosted foreign funding. The transparency brought in by demonetisation, aided by RERA, GST reforms and liberalisation of FDI norms, has boosted the confidence of foreign investors, which is clearly evident from the spurt in foreign investments, particularly from pension funds.
This will inject much needed liquidity in the sector starved of funds. Targeting consumers, the government under the Pradhan Mantri Awas Yojana (PMAY), is providing substantial interest subsidy to home buyers. The clampdown on floating cash in the system has contributed significantly to curbing inflation which, in turn, helped RBI in cutting interest rates, thereby boosting home buying.
The proposed measures to liberalise FSI norms and rationalise stamp duty, will give further fillip to the residential sector, particularly affordable housing.
Demonetisation had a salutary impact on property prices by curbing cash transactions and checking speculative pricing, in turn increasing affordability, which is a key to achieve the government's flagship mission of 'Housing for All'. RERA & GST are further aiding demonetisation to control prices.
The key provisions in RERA, to speed up project completion, by checking diversion of funds through mandatory escrow account, stringent penalties to check project delays, together with the government's move to make all building sanctions online, will go a long way in checking time and cost overruns of real estate projects, thereby controlling home prices.
The ban on pre-launching of projects under RERA will also check artificial spurt in pricing. GST has come to tackle the flow of cash in the purchase of building materials by introducing input credit tax. Further, the government's plans to liberalise FSI norms, especially for affordable homes, and rationalising stamp duty will have a sobering effect on property prices.
But for some little lingering effect, economists and real estate experts believe that the overall downside impact of demonetisation has faded and its impact is not going to be there in the next quarter.
Says Ashwinder Singh, formerly CEO of JLL India & now CEO of leading real estate consultancy, Anarock Consultants: "Other than in terms of the initial confusion-induced decline in sentiment, the trend that is emerging now, points towards a recovery in buying sentiment with serious buyers already returning to primary markets."
The entire demonetisation exercise undertaken by the government and aided by other reforms, like Benami Property Act, RERA and GST, is to be looked at in the backdrop of the government's multi-pronged policy to create institutional and regulatory framework for speedy and steady growth of the economy. And at the centre of all these initiatives is real estate, which is a key contributor to GDP. Going forward, these policy initiatives will help make real estate more organised, transparent, credible and affordable, making the sector investor and consumer friendly.
Source: EconomicTimes