Gurgaon shows EARLY SIGNS OF REVIVAL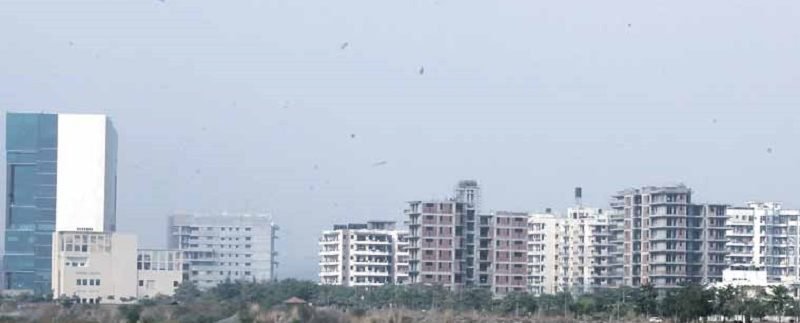 Affordable housing is the main driver of real estate sector in the country, especially in Gurgaon, in the Delhi NCR.
But, Noida is languishing with very few affordable housing projects launched so far.
Also, with not many in unsold inventory in completed projects left in Noida and Gurgaon, prices in the completed projects are likely to increase sooner than later.
Gurgaon has seen an early sign of revival in the real estate sector.
The sale volume in Gurgaon has increased by 60% ­to 3,342 units in July-September 2017, up from 2,090 units in the same period last year ­according to a report of real estate consultant and Brokerage firm PropTiger Data Labs.
The report said property prices in Gurgaon increased by 9%, for the first time in the last couple of years.
In Gurgaon, new launches also increased to 2,460 units in the third quarter ending September 2017, against only 1,331 units in the same quarter of 2016, according to the report. Interestingly, around 1,500 apartments, out of 2,460, were launched in the affordable segment of up to Rs 25 lakh.
Noida, however, continued to languish as the sale volume fell by around 30%, to 3,600 units in the quarter ending September 2017, down from 5,100 units in the same period last year.
Because of slow activity in the real estate sector, prices also fell in Noida by around 2% in the period.
In Noida, new launches declined to less than half, from 2,192 units in the quar ter ending September 2016, to 1,084 in the same period of 2017. This is mainly owing to a lack of support for affordable housing in the region from the UP government. In Noida, only 185 units of affordable housings, of less than Rs 25 lakh, were launched, while in Gurgaon, over 1,500 units.
The report said that the key driver for the increase in new launches in Gurgaon was the Haryana Affordable Housing Policy of 2013.
The inventory from completed projects is only 6% of the total unsold inventory in Gur gaon, while it is 9% in Noida.
But as the number of incomplete projects is large, sentiment is poor.
The slowdown in Noida and Gur gaon is due to huge unsold invento ry. Around 69% of the unsold inven tory is from projects which are more than three years old in Noida, with the corresponding figure standing at 46% in Gurgaon.
Source: TOI