Parking space fuelling demand for affordable housing in Gurgaon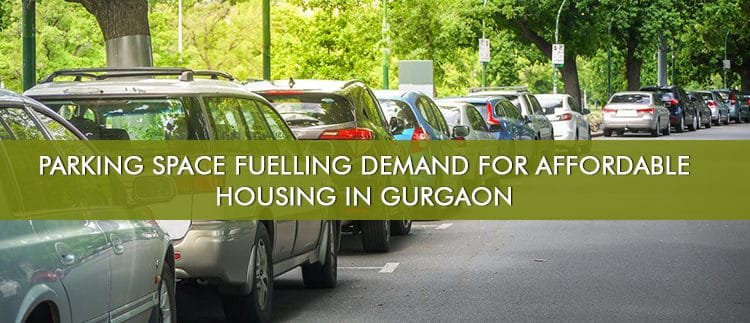 Parking space plays vital role in finalizing property especially in metro cities like Delhi NCR. House hunters look for the property that has provision for parking. Haryana government understood the need for parking space and that's why it's going to include car parking space in affordable housing Projects in Gurgaon. City based developers, small or leading, are expecting a gush in demand for affordable flats in Gurgaon and Sohna for the same reason. Going by the latest amendment to Affordable Housing Policy 2013, each dwelling comes with free one car parking space, which means a house buyer gets the parking space at no extra cost.
Credai President, Pankaj Bajaj said, "it's a good amendment as parking is an essential requirement. The existing affordable housing projects in Haryana would have faced parking shortage just like DDA projects of the 70s and 80s. The amendment will help create more parking space in such projects."
The group chief operating officer of Housing.com says that the inclusion of car parking space per flat with certainly increase the popularity of affordable housing segment. "Many who invest in real estate assets will now opt for affordable housing as well as it comes with minimum investment". The real estate developers are of view that the increase in project area limit would lead to many reputed real estate giants to come forward and build affordable homes that have always been in demand. 
If you are finding affordable housing projects in Gurgaon that come with not just one but many long term benefits, then you must check property on Dwarka expressway and Sohna. Some of the popular affordable housing projects in Gurgaon include Signature Global the Millennia 3, Mahira Homes 95, Mahira Homes 63 A, MRG World the Balcony, Pyramid Midtown and more.